For the past couple of months, I have been taking pictures our Dogwood tree on a daily basis. I've missed a couple of days here and there, but not too many so far. This is the first photo in the series, taken on February 12th of this year: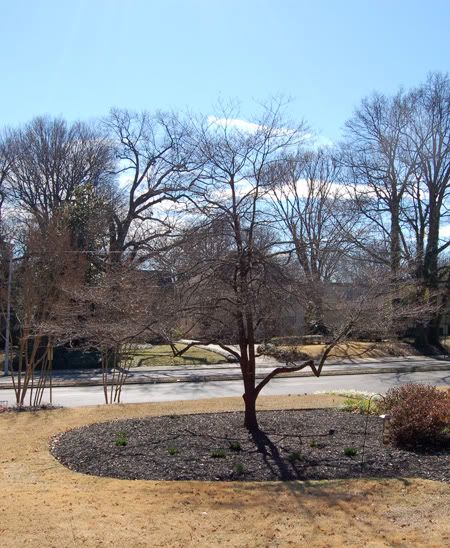 Not much going on in this picture, but if you look closely under the tree you can see the beginnings of some daffodils.
This next one is from February 22nd, when we had an unexpected snow. I say "unexpected" because I did not expect it. The weathermen had predicted it, but I was surprised and delighted when it actually happened.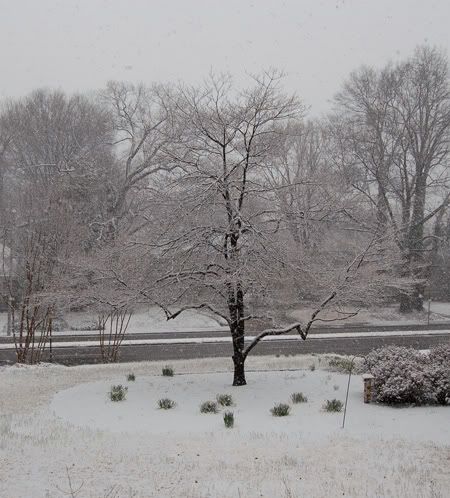 Here we are on March 8th, daffodils in full bloom!
And here we are today. The daffodils have about run their course, but finally, some action on the Dogwood!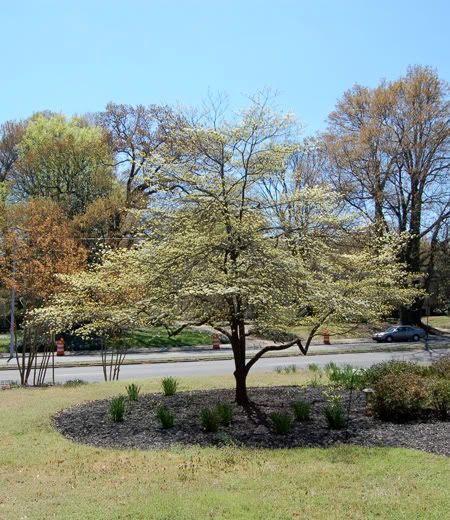 I have my desk positioned so that my view is of this tree and it is so nice to watch it change with the seasons. I hope I can remember to keep photographing it every day, especially now that it is starting to bloom!