More from my mom's attic... This time I present you with a comic book from 1967 titled "Secret Hearts".
It features several different stories. The images below are from a story called "A Stolen Dream" about a girl who steals her best friend's boyfriend then questions her own motivation.
The image below is from "Love Me, Love Me Not". Not only did I find all of the artwork amazing, but the stories were compelling and almost impossible to put down.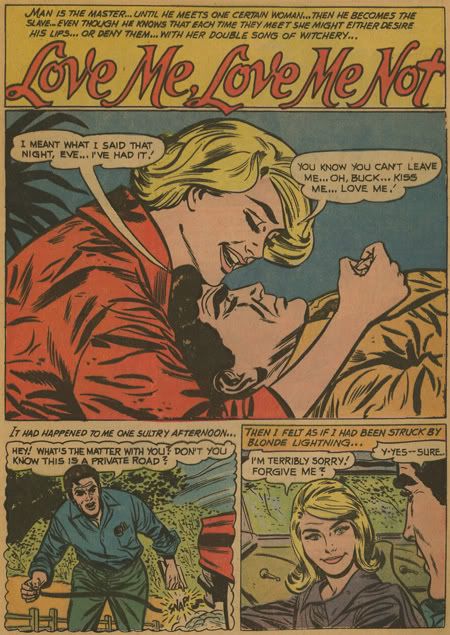 And I don't know what these next two images represent but I love them! Maybe this is an ad for another comic book? I'm not sure. But aren't these dresses "flingy, zingy and ring-a-ding-dingy"?
(All images from DC Comics)