My sewing machine still sits in a corner and I see it first thing every morning when I enter my studio. It stops me in my tracks. I look at it. It looks lonely and completely harmless, yet I shudder in fear. Then I keep on walking.
I'm happy to say, however, that my irrational fear of the sewing machine hasn't kept me from playing with Picnic Parade.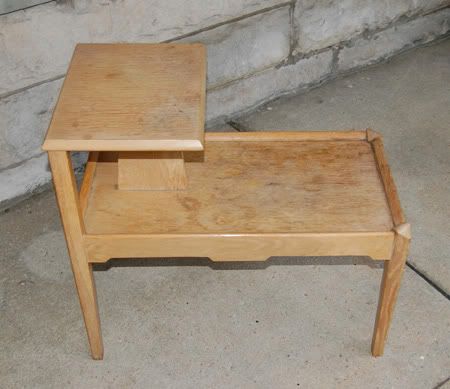 I bought a set of these tables at a yard sale a couple of weeks ago. I painted and decoupaged and below, the results:
I would give you some close-up shots but I made a few mistakes and well, let's just say these look better when viewed from a slight distance. I "followed" these instructions from the amazing J. Caroline. I put the word "followed" in quotation marks because I kind of skipped some steps and hurried through some others. If you try this tutorial, I suggest you follow these instructions to the letter. I can't explain why I didn't listen. I just have no patience for sanding, priming and all the parts that are actual work. I was ready to skip right to the fun stuff!
Hope you are having a good Monday!