Anyone up for a little work? I am absolutely in LOVE with these Cynthia Rowley patterns from Simplicity and would give anything to have some made from my fabrics! I guess saying I would "give anything" is a slight exaggeration, but I would happily pay a reasonable price! Aren't these the cutest??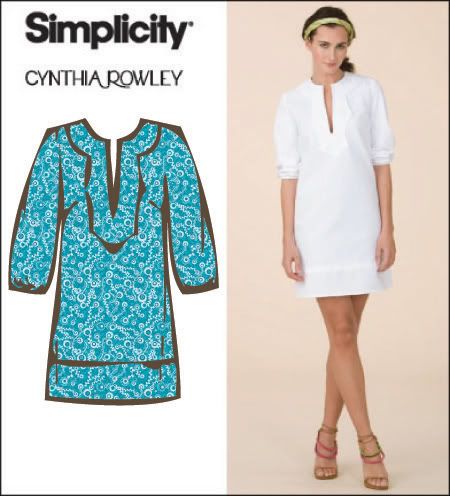 If you click on the pictures it will take you to the design specs at Simplicity. If you or anyone you know would be interested in making these for me, it would be much appreciated! You can email me (jenean@jeneanmorrison.com) and let me know your rates, timeline, and anything else I should know.
Thank you! Hope you a wonderful weekend!! Also, I've updated the links in my sidebar... adding more soon!