Hmmm... well, not exactly sewing (yet), but this is a good start, right? I cut out fabric and I ironed!! I haven't ironed anything in years so this felt really crafty! I used the Jay McCarroll-endorsed "Steam-a-Seam" and voila, my first half-finished product featuring Picnic Parade!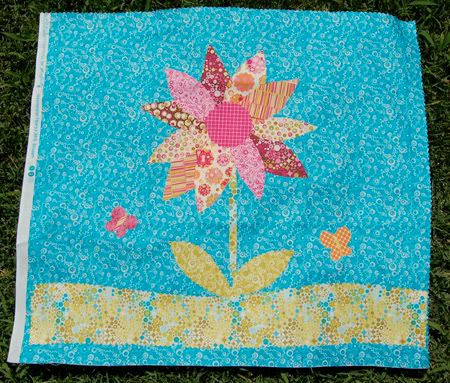 I'm not sure what happens now. I'd like to make it into a pillow, but I'm pretty sure that involves sewing. I think I'm supposed to stitch around the edges of the design... maybe I can do that with a needle and thread? I am SO intimidated by the sewing machine!!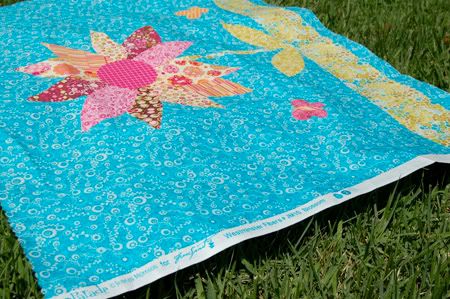 I need to do something with this, though... I really like it and it was fun to make. Maybe I should hang it in my studio. I can't wait to make more! Ironing can be fun!
By the way, if you are interested, I noticed that the fabulous Hancock's of Paducah will be carrying several prints from the Picnic Parade line!! Yea!! You can even pre-order! I think they'll be available mid-July. I'm sort of stalking my own fabric (searching high and low on the internet), so as soon as I see more places carrying it I'll be sure to let you know!
Bye for now!