Hi there!
Just wanted to let you know I've added a photo gallery to my sidebar and I am steadily adding cute pictures of things created with my fabrics... cute pictures like these!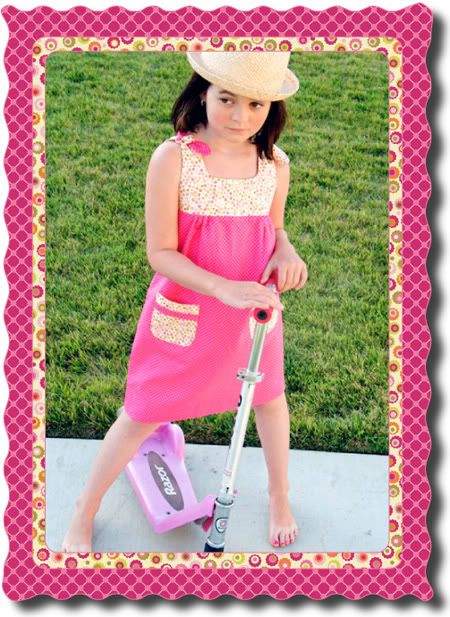 I'm also including sewing pattern and fabric information for each of the photos. If you make anything with Picnic Parade or Moondance and would allow me to show it off here, I'd be thrilled!
All photos used in this post © 2009 Kyle Parker (all rights reserved). Thank you, Kyle! And a special thanks to our gorgeous model, Scarlett!