I'm running out of time! I leave for Quilt Market in four days and I have so much to do before I leave! I had planned to share these photos earlier, but I've just been going crazy trying to get things done. I recently read this great interview on the Modish Biz Tips blog. The interview was with Jan DiCintio of Daisy Janie and Scoutie Girl. Jan is definitely one of my favorite designers and my favorite parts of this interview was when she described her routine for getting things done. She makes a list every night of the things she's going to do the next day, then she wakes up the next morning and starts crossing things off her list. She repeats that every night. She is more detailed about this process in the interview, but, oh, how I long to be that organized! I have a giant list of things to do (the list is in my head, not even on paper) and I kind of bounce around from one to the other, tackling half of one project, then half of another. I'm very productive, I hit my deadlines and I get a lot done, but I often wonder what I could do with a little organization in my life. And I wonder if I could save myself a little stress.
Well, enough about me. I'd like to share some really super cute clothes made by Debbie at La*Tee*Da* Kids! Debbie makes the most amazing custom clothing for kids and because my new line, Picnic Parade, is full of bright colors and playful prints, I wanted to see how these fabrics would work with her designs. And I think they worked beautifully!
Debbie has some great pictures of the clothes over on her blog. I really love what she does. I think her clothing designs are so fresh and fun and she was kind enough to do these really quickly for me. You see, sometimes my lack of organization gets pushed on to others, although in this case, there just wasn't a lot of time between getting the sample yardage and needing to have brochures and ads made. Here are a few more pics: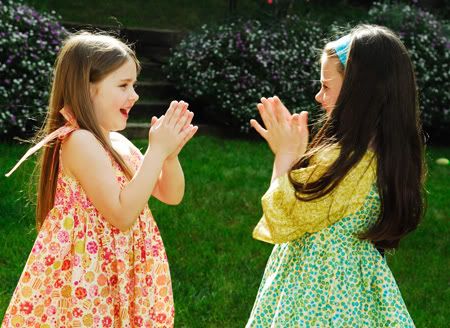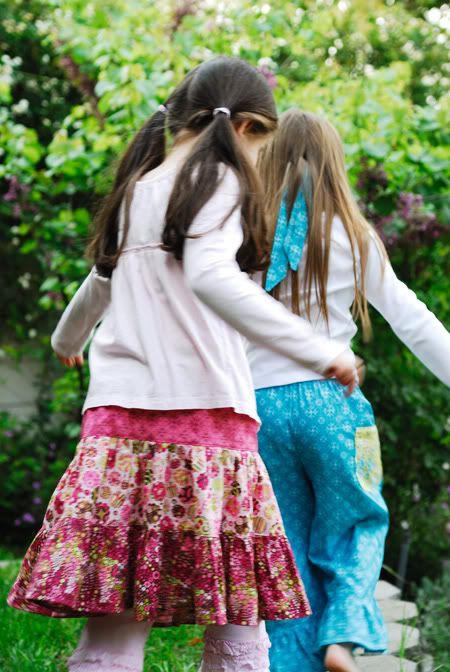 Thank you, Debbie, for all the hard work and for your recent blog post about Picnic Parade. I love the way everything turned out!!
I'll be displaying these items along with the other things I've had made (and one thing I actually managed to make myself!) at my Schoolhouse next week in Pittsburgh and at the Westminster booth. Who is going? If you are reading this and are going to be at Market next week, please let me know. I'd love to meet you!