As I've mentioned previously, high on my list of things to do is to learn how to sew. It is an embarrassing, ugly fact of my life and come heck or high water, I'm going to learn. I have a sewing machine that I've had for years, but it rests on a shelf all lonely and unused. My mom is in town this week, however, and I'm hoping she can at least help me set things up and get started. Until then, I am relying on you guys and all of your amazing talent to show me what can be done with the Moondance fabrics. My friend Dana at House of Roux made these adorable dishtowels:
She also made this even-more-adorable doll quilt!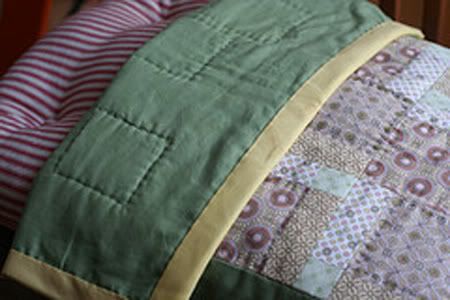 And this great skirt comes via the supremely talented Irene at Mushroom Villagers. I love it!!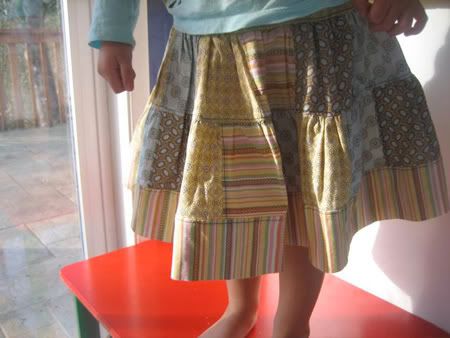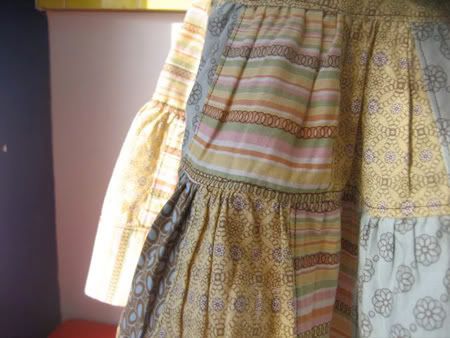 I thank you guys so much for letting me use these photos and I thank you for using Moondance in your projects! I hope to be able to post some of my own creations one day soon, but until then, if anyone is making anything with this fabric, I would LOVE to see it and share it here!