Hello, all! Hope your week is off to a great start!
I spent a little time with some spray paint and fabric today. Below are some shots of the finished product. This would be so much more dramatic if I had remembered to take some "before" shots. Oh well, here are the "afters":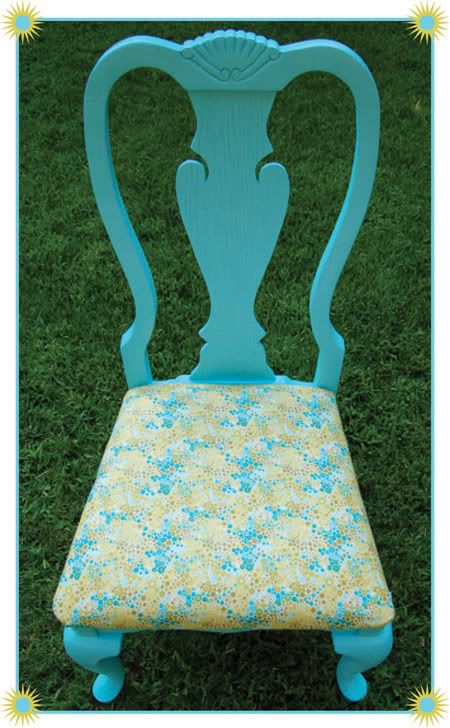 I used the "Fireworks" pattern from Picnic Parade. There are a couple of flaws, but each time I do one of these projects I'm learning a lot! Hope to have more fun pics to share soon!