Elizabeth from Oh, Fransson! has posted a great tutorial using Moondance fabrics over at the Sew, Mama, Sew blog. The tutorial is for a weighted pincushion organizer! How cute!!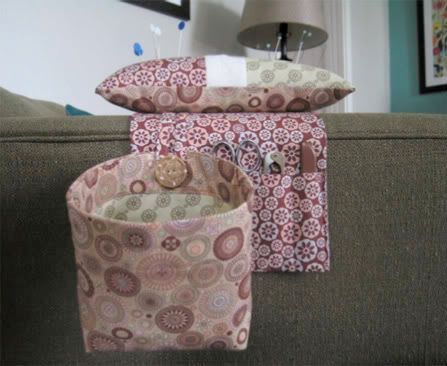 I became aware of Oh, Fransson recently when Jon, one of the winners of my
recent giveaway decided to use his winnings for the Oh, Fransson
Quilt-along. I've been following his progress here. I can't wait to see the finished quilt!