Good morning, all!
As I mentioned in an earlier post, I've been searching high and low for places that are carrying Picnic Parade in an effort to compile a list (see sidebar) to make it super-easy for you to find on the internet. I'm happy to report that the list is growing and I plan to continue to add new stores as I see them.
Yesterday I heard from the fine folks at The Quilted Castle and they are carrying the entire line!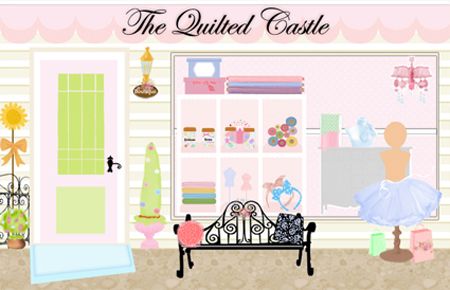 They have a really great selection of fabrics from all your favorite designers! Thank you, Quilted Castle, for writing and if anyone else out there is carrying the fabrics, I'd love to know!
Also, for a list of stores in your area that carry Free Spirit fabrics, click here.
I'm so excited that this line is shipping. I just can't wait to see what you guys make with it!
Since I have a birthday coming up the same week that Picnic Parade is shipping, it seems like a time for celebration! You know, maybe we should set off some fireworks at the end of the week or something. Oh, you were planning to do that anyway? Okay, then maybe I'll have a giveaway! Let me think on it and I'll get back with you!
Happy Monday!